PROJECT & PORTFOLIO MANAGEMEN
T
Making sure what needs to be delivered, gets delivered right - efficiently & effectively.
Who we are?
DIGITAL INNOVATION AG
We are a powerful blend of management consultancy & digital expertise.

Our mindset drives us to constantly seek out innovative consumer-centric solutions that help our clients achieve their business goals. We help companies to fast-track their own potential through digital enablement and the harmonization of people, process, organization and technology.
We put you back in control of your project portfolio, in sync with your business mission, vision and strategy.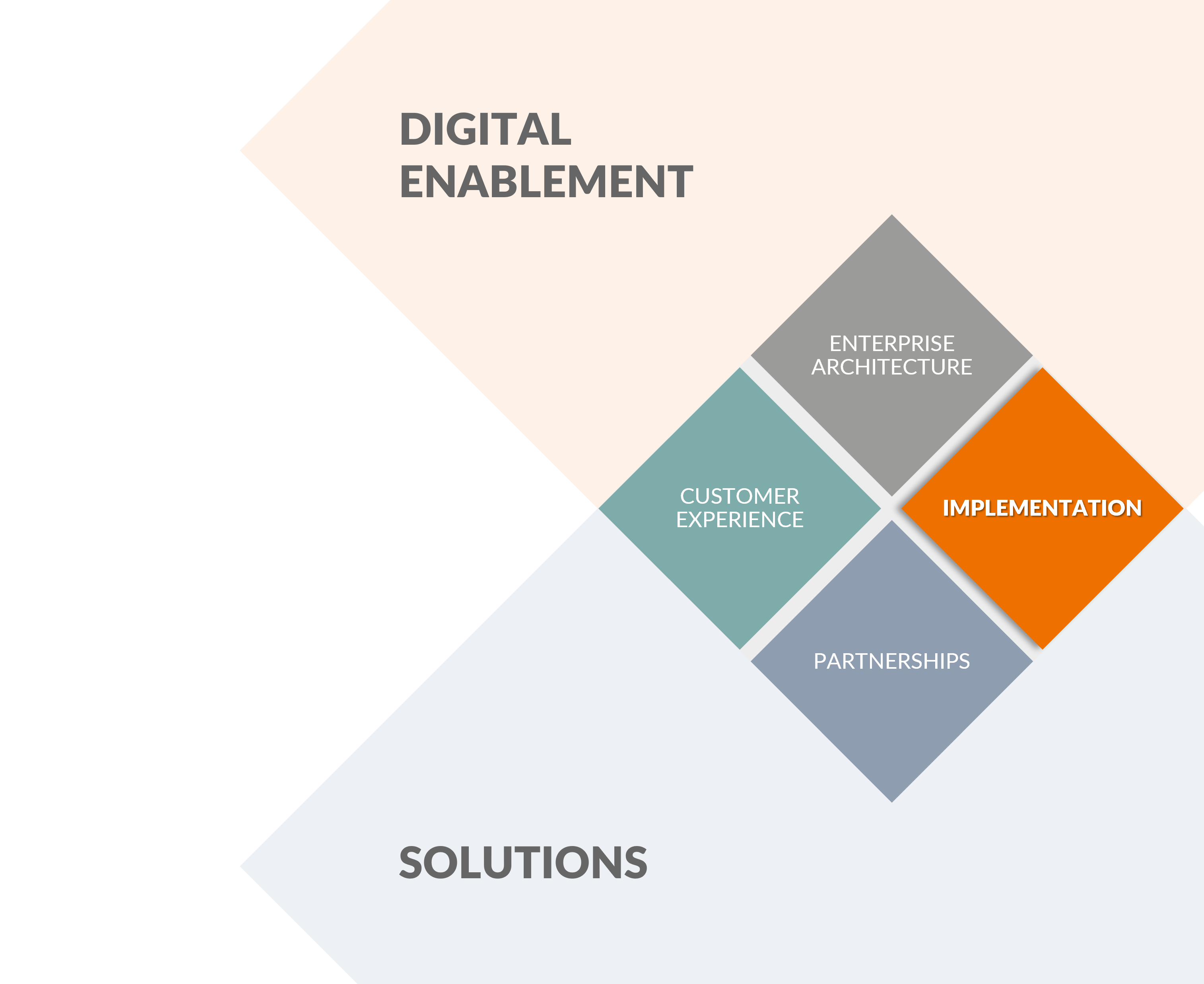 Project & Portfolio Management
We can support you in the following areas:

Losing project control
Unclear scope, overspending, schedule overruns, stakeholder frustration, and delivery delays affect the project.

Audit preparation
There is a need to improve your own processes before your customer takes the initiative to audit your services.

Complex projects or programs
A formidable challenge lies ahead that cannot be met with current internal capabilities and capacities.

Outsourcing gone bad
A large or complex outsourcing initiative has gotten out of hand. To get back on track, it needs an external perspective and outside help.
What we offer?
PPM Service Packages
Our PPM Service Packages:
// Survey-based PPM relevant data point collection
Every organization is different.
Not just from a cultural nature perspective, but also business model and, current macro and meso economic situation (to name a few).
All of these aspects colour the strategic direction, and short and mid-term focus, and therefore have a direct effect on how the organization is steered and operationally managed.
That is why we start with a targeted survey, extracting as many relevant data points out of your organization as possible, that combined give us a picture of where the biggest potential gains could be, concerning your end2end Project & Portfolio Management Chain.
// Validation Meeting (of the data points)
Awareness and recognition of the collected data can sometimes be confronting or eye-opening. Better to have that transparency upfront – so we start crunching the numbers and base our findings on a jointly understood basis.
// DI in-house Analysis
The collected data points will show us the overarching tendencies and preferences of the organization – which enables us to recommend prioritization of certain PPM processes and capabilities, over others.
For example: Do you work with interdepartmental cross-charging/chargebacks of project deliverables and manpower? Do you work with hard yearly departmental budget caps, or are funds released on the basis of ROI? Do you have cross-functional teams collaborating across locations and time zones?
// Report
Results report with clearly identified improvement potentials, tailored to your situation.
// Top down
Sifting through the intended business strategy, growth, expansion, diversification, specialization, transformation, and cost efficiency fundamentals of the portfolio.
// Bottom-up review
What is really happening?
Analysis of the current portfolio (in implementation/ in backlog) as well as current time expenditure (maintenance/ optimization/ change of business operations).
// Report
Portfolio discrepancies and recommendations are highlighted and a mapping of portfolio and effort to strategic goals (Quantified Visualization) is made incl.
Conclusions and recommendations.
// Demand qualification logic
Understand how to pre-qualify your new incoming requests. We look for characteristics that indicate:

Strategic fit
Urgency/priority
Own experience
// Capacity logic
How to in day-to-day business:

Plan and implement with existing capacity
Respond spontaneously to changes in priorities/policies
Deal with gaps in skills, experience/ capacity
// Prioritization and allocation logic
Strategy, roadmap and assessment facilitation for logical prioritization and allocation.
// Managing skills and capacity gaps
Managing skills and capacity gaps in the areas of program, project, crisis and remediation management.
Contact us for more information