ENTERPRISE ARCHITECTURE
We support you with building a foundation for your organization which effectively connects IT and business.
Who we are?
DIGITAL INNOVATION AG
We are a powerful blend of management consultancy & digital expertise.

Our mindset drives us to constantly seek out innovative consumer-centric solutions that help our clients achieve their business goals. We help companies to fast-track their own potential through digital enablement and the harmonization of people, process, organization and technology.
We help your organization optimize your Enterprise Architecture to lay the foundation for a successful future, reduce technical complexity, lower costs, and prepare your organization for upcoming challenges.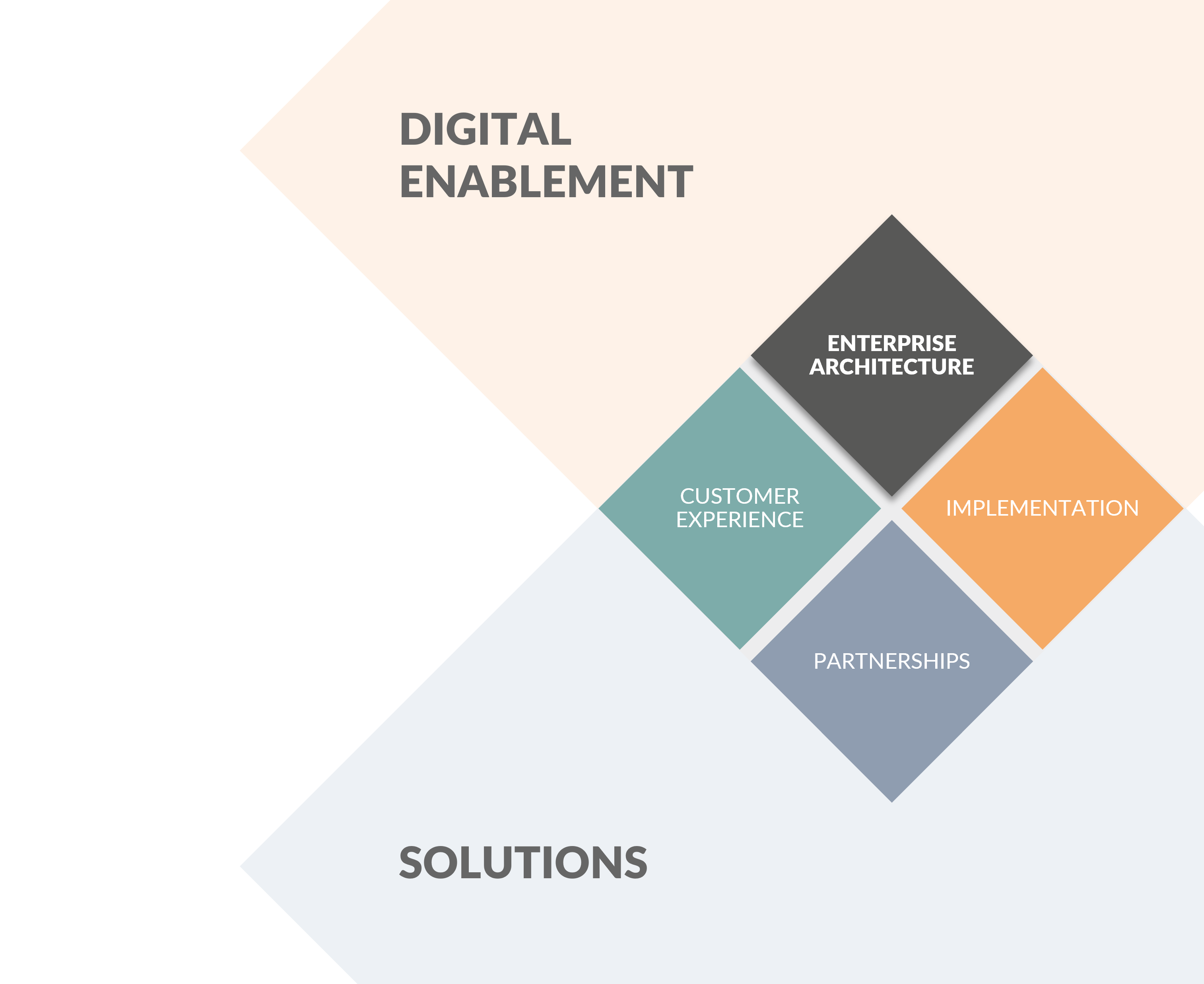 Enterprise Architecture
We can support you in the following areas:

High IT costs
The cost of the current IT architecture is very high and lacks transparency.

Lack of strategy
There is a lack of a clear vision & strategy for the company's IT.

Lack of resources
When it comes to implementing and managing IT, there is a lack of resources to handle all the current tasks and forward-looking projects.

Technical complexity
Many different, sometimes slow and unreliable solutions are in use, which do not work together seamlessly and make for a complex IT architecture.

Business & IT silos
There is a lack of interdisciplinary teams with clear responsibilities between business and IT that align with the strategic goals of the organization.

IT and data security
Data security as well as the general security of the implemented IT systems are not verified or secured.

Risk management
No effective risk management to identify risks early enough and develop solutions.

Governance
Lack of IT governance framework and execution.
What we offer?
Enterprise Architecture Service Packages
-> Transformation Enablement
+ IT Alignment
+ Transformation roadmap
+ Implementation Support
-> Business Accelerator
+ Automation of the Enterprise Architecture
+ Development and support for all necessary competencies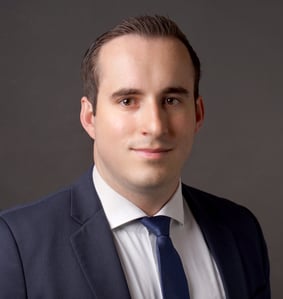 Christian Glashagen


Managing Consultant
Expert in project & process management, innovation management, and enterprise architecture.
Numerous years of experience in IT management, digital transformation, implementation management.
Held various international positions in the area of digital transformation and enterprise architecture at different Bayer AG branches.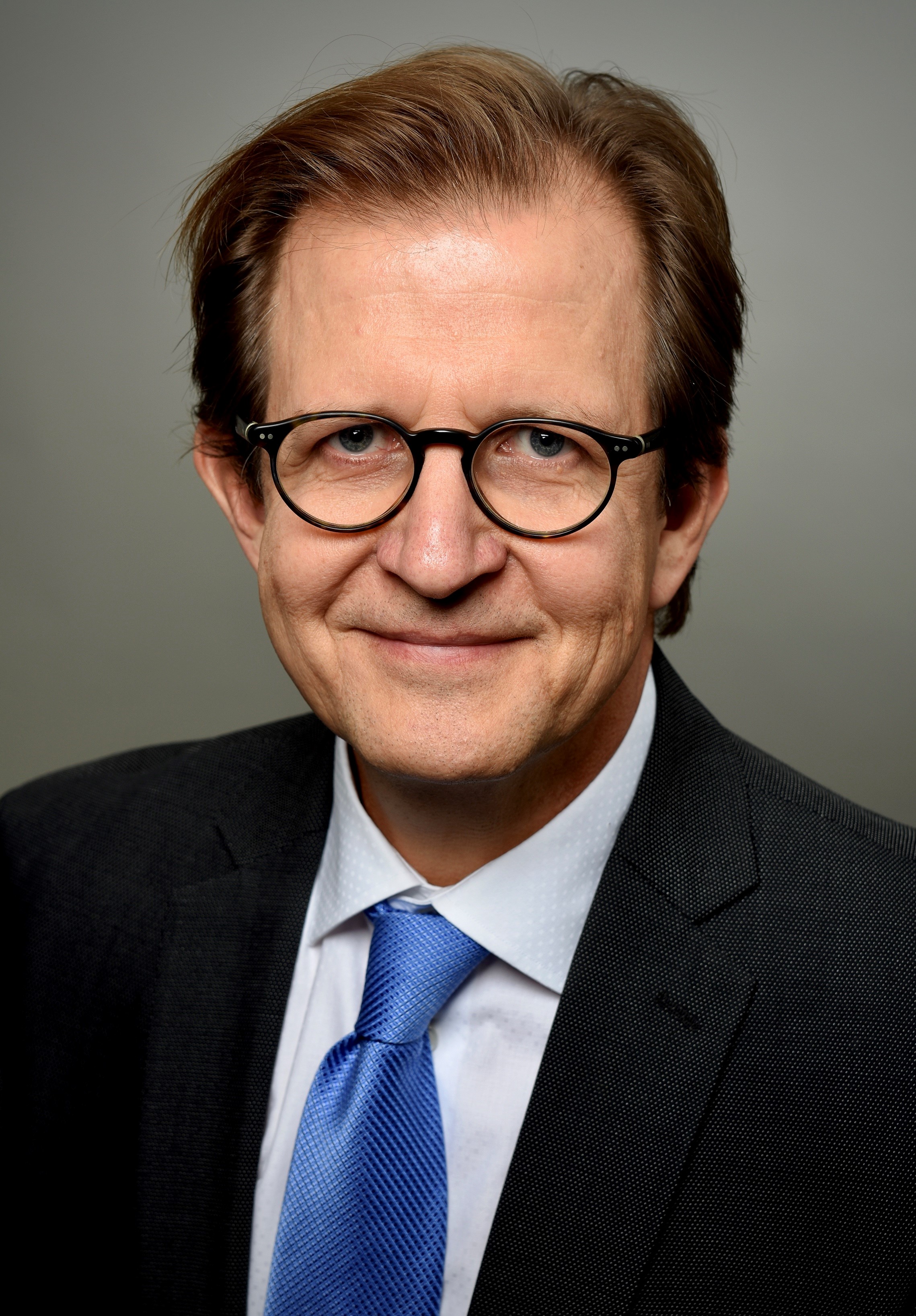 Henk Joubert


Managing Consultant
Expert in business and enterprise architecture, strategy and capability assessment.
Extensive experience of working in four different countries on three different continents.
Worked for companies such as Harley Davidson and Northwestern Mutual.
Our Enterprise Architecture Service Packages:
// Analysis of IT Architecture
Assessment of a client's current IT architecture to identify areas for improvement and provide recommendations for optimization, based on one specific problem. This could include reviewing the client's technology infrastructure, data architecture, and application architecture or a specific portfolio.
// Evaluation of current Situation
Review of your IT portfolio or technology stack to ensure that it meets industry best practices and aligns with the client's business goals.
// Identification of optimization potentials of a specific portfolio
Review one specific portfolio to optimize the ROI and ensure that it can meet it's specific goals, by defining various parameters which can be adjusted or measured in future, this ensures certain quality.
This package includes all services from package 1 "Assessment Light" plus:
// Architecture blueprint
Create a detailed blueprint for your IT architecture, including a comprehensive architecture diagram, detailed technology recommendations, and implementation guidelines or principles.
// Architecture strategy
Develop an overall IT architecture strategy that aligns with your business objectives and addresses specific pain points, derived from the company strategy or input from relevant stakeholders. This could include a review of their current architecture, gap analysis, and a roadmap for implementation or a workshop to support you to define it by yourself.
// Architecture governance
Assist with establishing architecture governance processes and frameworks, to ensure that their IT architecture is managed effectively over time. Like an application lifecycle.
// EA RFP
RFP for an EA tool, by assessing the repositories and provide guidance on a potential tool selection.
This package includes all services from package 2 "Strategy Basic" plus:
// Architecture maturity assessment
Assessment of the current level of architecture maturity and provide recommendations for improvement. This could include evaluating their architecture processes, tools, and governance practices.
// Development of capabilities
Development of internal architecture capabilities by providing training, coaching, and support on architecture best practices and processes. Train the trainer.
// Architecture center of excellence setup (CoE) setup
Support the establishment of an Architecture CoE to provide ongoing support for their architecture initiatives and promote consistency and governance across the organization.
// EA tool implementation support or program / project implementation
Support the EA tool implementation and how to integrate it, or we support a large initiative at your site, which needs guidance of an architect.
This package includes all services from package 3 "Transformation Enablement" plus:
// Business-IT alignment
Working together with business stakeholders to ensure that the IT architecture supports their strategic objectives and aligns with the overall business strategy.
// Architecture transformation roadmap
Development of a comprehensive roadmap for the client's IT architecture transformation journey, including specific goals, portfolios, timelines, and implementation plans.
// Architecture implementation support
Provide ongoing support for the implementation of the architecture transformation roadmap, including project management, technical support, and change management.
// Optimization / introduction of architecture governance framework
Assistance with optimizing or creating their architecture governance framework to ensure ongoing success, including defining roles and responsibilities, establishing performance metrics, and implementing continuous improvement processes.
This package includes all services from package 4 "Business Accelerator" plus:
// Automation of Enterprise Architecture Services
Preparation and implementation of all automated processes for a powerful setup of all Enterprise Architecture Services as a basis for future business success.
Contact us for more information!